FOR MORE INFORMATION:

Please visit these links for more information:
AMMO:
What to say when someone says "What's the problem?"


ACTION:
What you can do to solve the problem of unrepresentative radio.


(Critiques)




ARGUMENTS:
LPRS Discussion

Read here how corruption and prejudices can destroy this opportunity if we don't act!
Contact Your Congressperson and Senator to show support for democratic radio; Radio For The Rest Of Us!!

Please forward this site to as many people as possible.
NOTE: This effort is not affiliated with any other group. The links to external groups have not been solicited by them, nor have they had anything to do with this site's existence or promotion.

INDEX BELOW:

---

INTERNAL PAGES TO Radio 4 "The Rest Of U.S."
(please visit and copy each of these pages to your harddrive to read again later ... there are those who have profited from your ignorance of the information on this web site and they will seek to destroy this site)
[virus info: None of these pages contain "executable code" or cookies or anything else that can possibly contain a virus lurking within. This is a very plain text site for information, not bedazzlement.]
---






Don't Take OUR word for it ...

(Links for more information from others on the sorry state of radio in the USA)

NOTE:] This is an extensive site, a kind of booklet that is best absorbed a bit at a time. This site is most effective if you skim the site, write or call your Congressman/Senator for support. Then read through here to get a better idea of what is going on and call back periodically to remind your Senator/Congressman of the finer points in your favor.
This site is intended to be as comprehensive a resource on the subject of community-oriented radio as reasonably possible.

This is a compendium of every known link that has information of use regarding our democratic right to be heard by those who's votes effect our lives:









(RM-9242) Proposal to the FCC (tech discussion)

Dead Air: When the FCC destroys "pirate" community radio, it also destroys the community
KIND Radio: An example of a "pirate" radio station helping the community.




Excellent discussions held here.

"One of the intentions of corporate-controlled media is to instill in people a sense of disempowerment, of immobilization and paralysis. Its outcome is to turn you into good consumers. It is to keep people isolated, to feel that there is no possibility for social change."
-- David Barsamian



Join the Free Radio Network (email discussion group) to get in on a regular discussion on these subjects.

Email microradio@lists.tao.ca with "subscribe" in the subject line and body of email.

The Unfortunate History Of Radio ...
And "now, for something completely different"
(from the mainstream media):
You may find yourself wondering either:
a) Why does most media leave me feeling like a "Stranger In A Strange Land" and/or ...
b) why are there any unserved people at all? Why has not the market system reached out to these people? Why are 13,000 people going to the considerable trouble of asking the FCC for a frequency to start their own radio stations?

In the February 1997 American Demographics article "The Emerging Culture", Paul H.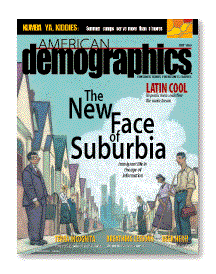 Ray argues that one of the reasons that media in general and especially radio ignores so many Americans is that those who make the programming decisions are either ignorant of the desires and needs of them, or downright antagonistic. Those who make the programming decisions for the media that most Americans recieve are ignorant or antagonistic to the values and interests of those Americans classified by research as "Cultural Creatives."
"Despite their numbers , Cultural Creatives tend to believe that few people share their values. This is partly because their views are rarely represented in the mainstream media, which is mostly owned and operated according to the Modern world view. Little of what they read gives them any evidence of their huge numbers."
"It's not too far off to say that Moderns see the world through the same filters as Time magazine."
"A major change has been growing in American culture. It is a comprehensive shift in values, world views, and ways of life. It appeals to nearly one-fourth of American adults, or 44 million persons.
People who follow this new path are on the leading edge of several kinds of cultural change. They are interested in new kinds of products and services, and they often respond to advertising and marketing in unexpected ways.
This emerging group has been labeled Cultural Creatives by American LIVES of San Francisco. In numerous surveys and focus groups, we have seen that Americans live in three different worlds of meaning and valuing. Each world creates distinctive contexts for a wide array of consumer purchases, political convictions, and civic behavior. And within each world are class divisions that create different subgroups that share the same broader views.
The first world view is Traditionalism. It is the belief system for about 29 percent of Americans (56 million adults) who might also be called Heartlanders. In America, traditionalism often takes the form of country folks rebelling against big-city slickers. Heartlanders believe in a nostalgic image of small towns and strong churches that defines the Good Old American Ways. That image may owe as much to John Wayne and Jimmy Stewart movies as to any historical reality, but for them it is a powerful reminder of how things ought to be.
The second world view is Modernism. It holds sway over about 47 percent of Americans, or 88 million adults. Modernism emerged 450 years ago as the governing world view of the urban merchant classes and other creators of the modern economy. It defines modern politicians, military leaders, scientists, and intellectuals. Modernists place high value on personal success, consumerism, materialism, and technological rationality. It's not too far off to say that Moderns see the world through the same filters as Time magazine.
The third and newest world view goes beyond Modernism. Its current adherents are the Cultural Creatives, who claim 24 percent of U.S. adults (44 million). Trans-Modernism began with esoteric spiritual movements such as 19th-century American Transcendentalism. It gained strength as Western intellectuals discovered the diversity and coherence of other religions and philosophies. It caught fire in the 1960s, as millions of young people joined "movements" for human potential, civil rights, peace, jobs, social justice, ecology, and equal rights for women.
Conservative commentators often believe that each of the social movements listed above exists in isolation and is important only to a few. But from women's issues to environmentalism, the emblematic values of the 1960s are being embraced by more and more Americans. Few in the media recognize it, but these ideas are coalescing into a new and coherent world view. When Cultural Creatives look at Modernism, they see an antique system that is noisily shaking itself to pieces."
The majority of radio programming decisions are carried out by Modernist oriented stockholder corporate beancounters, or by the Heartlanders that populate the Christian Coalition etc. etc. The Modernists and Heartlanders are either uninterested in serving the Cultural Creative market, or outright hostile.
Patrick Buchanan was often referring to Cultural Creatives when he said that America was "in a cultural war."
Ironically, much of Buchanan's distaste for NAFTA and GATT's corporate takeover of the world's resources finds a sympathetic audience in Cultural Creatives.
Either way, there is little programming to cover the convergence of these cultures.
This is the source of the discomfort with the condition of American Radio today.

---
| | |
| --- | --- |
| (Notice that in most mainstream news stories about news and cultural content available on the Internet [especially discussions of audio content available on the Internet] WebActive.com is typically omitted from the discussion, as is www.pacifica.org and even npr.org!) | |
---
EXTERNAL LINKS:
NONE of the organizations on this page have anything to do with the creation, existence or promotion of this page. They are listed here for your education only.
http://www.nber.org/digest/jan98/w6057.html
"Does Public Radio Compete With Commercial Radio?"
Yes it does especially with such commercially viable products like Classical Music.
Click here for more information, tabular research demonstrating that commercial classical is fiscally viable, and therefore classical music is a violation of the purpose for the Corporation for Public Broadcasting.

http://www.loe.org/archives/971219.htm
Ethyl is the pied piper for Richmond Virginia "public" radio:

This is the edition of Living On Earth (LOE) that carried a story critical of MTBE.
MMT is a product of Ethyl Corporation. MMT is a gasoline additive designed to make gasoline usable by modern hi-compression gasoline engines and reduce pollution due to gasoline's inherently filthy nature. MTBE is a gasoline additive also designed to reduce the pollution of gasoline.
Stories that show that there is no way to clean up the pollution caused by gasoline other than replacing gasoline with alternative transportation options, alternative fuels or electric cars do not help Ethyl's profitability.
LOE was carried by WCVE88.9FM "public" radio in Richmond Virginia. After this story, LOE was not long for the world on WCVE. It was canceled shortly before Earthday 1998.
The Chairman of the Board of Directors for WCVE's parent corporation, the Central Virginia Educational Telecommunications Corporation, is A. Prescott Rowe.
A. Prescott Rowe simultaneously served for many years as the "Vice President of External Affairs" for Ethyl Corporation, headquarteded in Richmond Virginia.
That's "Public Relations" for the rest of you ... a job whose purpose is to manipulate the media to create a favorable impression of Ethyl to create more and more profitable conditions with the public and their elected officials. Distributing news that creates knowledge of problems of Ethyl's products is counter to his employer's interests. Public radio programming appears to have been impacted by corporate agendas.




---


LINK-O-RAMA---
Here is a rundown of any and all links likely to have quality information for those interested in the issue of our right to communicate with those whose votes affect our lives:
This is a fairly comprehensive list, however, if you feel there are links that have important information to pass on on this issue, please let us know.


---
population] ... they feel isolated because the media does not acknowledge them..."
MICRO RADIO SITES OF GENERAL INTEREST:
(NOTE: NOT affiliated with Radio 4 "The Rest Of U.S." in any way)
---
http://www.zmag.org/chomsky/sld/sld-1-09.html
http://www.zmag.org/chomsky/rab/rab-8.html
http://www.wgms.com/promote.html
http://www.wclv.com/advantage.html
http://www.washingtonpost.com/wp-srv/style/music/features/buzzoff0514.htm
http://www.visi.com/juan/congress/ziptoit.html
http://www.udel.edu/nero/Radio/classical.html
http://www.reason.com/9906/fe.jw.radio.html
http://www.radiodiversity.com/index2.html
http://www.radioblack.com/Virginia.html#black_owned
http://www.publicdisclosure.org/cgi-win/_pacpg.exe?C0000998598
http://www.pri.org/webfiles/Programs/NewAge.html#Afropop
http://www.pps.org/urbanparks/rrparkuse_earls.html
http://www.ntia.doc.gov/ntiahome/speeches/91197nabob.htm
http://www.npr.org/ramfiles/atc/19981005.atc.17.ram
http://www.npr.org/ramfiles/atc/19980930.atc.15.ram
http://www.npr.org/ramfiles/980715.atc.04.ram
http://www.npr.org/programs/atc/music/
http://www.npr.org/inside/vision.html
http://www.nlgcdc.org/basic.html
http://www.nandotimes.com/entertainment/story/0,1088,17712-29264-214251-0,00.html
http://www.nab.org/conventions/nab99/daily/wc_kennard.asp
http://www.motherjones.com/parrish/
http://www.mediahistory.com/teevee.html
http://www.marketplace.org/features/underwriting/
http://www.marketplace.org/features/radio_days/
http://www.loe.org/html/thisweek.html
http://www.lbbs.org/zmag/articles/feb95barsamian.htm
http://www.indiana.edu/~aaamc/BlackRadio.html
http://www.igc.org/deepdish/index.html
http://www.hallikainen.com/lpfm/comments/NPR.html
http://www.hallikainen.com/lpfm/comments/NCAB.html
http://www.gavin.com/industry/radio/9904/92.shtml
http://www.freedomforum.org/speech/series/radio.series.1.asp
http://www.freedomforum.org/speech/1999/2/19kennard.asp
http://www.fcc.gov/Speeches/Tristani/spgt811.html
http://www.fcc.gov/Speeches/Tristani/spgt808.html
http://www.fcc.gov/mmb/prd/lpfm/
http://www.fcc.gov/commissioners/kennard/speeches.html
http://www.fair.org/military.html
http://www.fair.org/counterspin/index.html
http://www.dwguide.demon.co.uk/
http://www.duncanradio.com/comments.html#apr
http://www.demographics.com/publications/ad/97_ad/9702_ad/9702a29.htm
http://www.csmonitor.com/durable/1999/01/28/fp3s1-csm.shtml
http://www.concentric.net/~Radiotv/
http://www.capcity.com/wpfwradio/wpfwlive.ram
http://www.cableworld.com/Articles/News99/1999032205.htm
http://www.bouldernews.com/extra/rave/
http://www.benton.org/cpphome.html
http://www.bbc.co.uk/enginfo/fm_recep/aer_inst.htm
http://www.adbusters.org/main/index.html
http://www.aclu.org/about/right3.html
http://wmbc.umbc.edu/engineering/lpfm/yahoo-microradio.html
http://ravehousetech.miningco.com/msubresearch.htm?pid=2798&cob=home
http://ravehousetech.miningco.com/msubhistory.htm?pid=2798&cob=home
http://nscp.snap.com/main/channel/item/0,4,-7298,00.html?st.sn.sr.0.7298
http://magi.com/~moted/dr/edr-1.html
http://iris.npr.org/plweb-cgi/fastweb?getdoc+npr+npr+43845+0+wAAA+micro%26radio
http://iris.npr.org/plweb-cgi/fastweb?getdoc+npr+npr+43845+0+wAAA+
http://iris.npr.org/plweb-cgi/fastweb?getdoc+npr+npr+35781+1+wAAA+Microbroadcasting
http://eb.journ.latech.edu/coll_res/FM-radio.html
http://com-notes.house.gov/cchear/hearings106.nsf/768df0faa6d9ddab852564f1004886c0/d5f7f109cf5f4e9b8525673100818fe2?OpenDocument
http://com-notes.house.gov/cchear/hearings106.nsf/768df0faa6d9ddab852564f1004886c0/1efbac34dbf42d9c85256752004fdc17?OpenDocument
http://artcon.rutgers.edu/papertiger/nyfma/str/MRkennard.html
http://artcon.rutgers.edu/papertiger/articles/article1.html
http://207.42.32.124/winegard.htm